Welcome
A warm welcome to our website. If you are looking for a church in Clonmel, we would be delighted to welcome you.
Clonmel Baptist Church seeks to help people of all ages discover Christ and to follow Him. We meet and worship Him together and learn how God's word can change and equip us to live Christ pleasing lives.
The church has been in Clonmel since 1980 and is called Clonmel Baptist Church . The Church is a member of the Association of Irish Evangelicals (Aontas).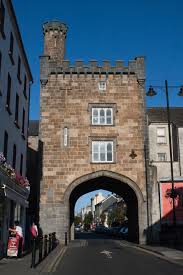 Church Life
We are a group of people of all ages from differing backgrounds and nationalities who meet together each week to grow in our Christian faith.
We warmly invite you to attend our church. We believe that there are many people in our area who are searching for something that will make life more meaningful. We are convinced that in Jesus Christ, whom you will meet in our worship, teaching and fellowship, you will find the true meaning of life.
What We Believe
We are Bible believing Christians; We agree with the Apostles and Nicene Creeds, the creeds of the early church.
Here are some of the truths from the Bible which we hold dear:
We believe the Bible to be inspired by God. Therefore it is trustworthy and authoritative in all it says.
We believe that there is one God, Father, Son and Holy Spirit – The Holy Trinity.
We believe in the deity of our Lord Jesus Christ, in His virgin birth, in His sinless life, in His miracles, in His atoning death through His shed blood, in His bodily resurrection, in His ascension to the right hand of the Father, and in His personal return in power and glory.
We believe that to get right with God everyone needs to turn in trust to Jesus as their only Saviour and Lord.
We believe that the Holy Spirit lives in every Christian helping them to live God pleasing lives.
We believe that everyone will be resurrected on the last day. Those who have faith in Jesus will be taken into God's heaven; those who are without faith in Jesus will be cast into hell.
— For more detail see our full Statement of Faith
There are five principles which we hold dear:
Scripture Alone
When God inspired the Bible He gave us a full and sufficient guide for Christian living.
Christ Alone
The Lord Jesus has made a full and complete provision for the salvation of all believers. Therefore Christ is the only one to whom we should look to for salvation.
Faith Alone
God in His awesome mercy gives complete forgiveness to all who will come to Him by faith, trusting solely in Christ.
Grace Alone
Grace is God's attitude to us sinners in which He does for us what we do not deserve and in us what we could never achieve. – Salvation is by grace alone through Faith Alone in Christ Alone.
To the Glory of God Alone
Because God is the awesome and majestic God of heaven and earth we ought to live our lives to magnify and glorify Him alone.